150 words and Image 
My name is Victoria Geary, I am a 2D animator with experience in 3D animation. I am a passionate and natural storyteller. As well as animating, I have a love for pre-production. I enjoy developing and creating concept art and storyboarding. I am a keen researcher and have a great appreciation for really understanding and learning. During my time at Ravensbourne University studying Animation, I have worked for BBC radio 4, creating a short animation for their weather in history series. I have also been able to collaborate across disciplines with other courses to help create concept art and work together on my own projects. When I'm not animating; I have an interest in travelling; my most recent travels being Japan and Iceland. I like collecting funny anecdotes on my trips to fuel my ideas. I am also a compassionate supporter of conservation, exploring coasts and nature.
Degree Show Invites
I added three contacts to the Industry Contact sheet for degree show all three are based in London where I live near and are all inspirational works to me. I wanted to invite people who could easily get to Ravensbourne. There are other studios which were based in Wales and Ireland I admired as well, but I felt the distance was too far for them to travel. The three contacts I invited was the following : Max Lang from Studio AKA, Gemma Roberts – Lupus Film and Magic light pictures as I couldn't find a contact.
Gemma Roberts – Lupus Film
http://www.amberdust.co.uk/about.php
Gemma Roberts is a 2D animator with huge experience of working in industry. Having worked at Lupus film an animation studio I am inspired by means I would having gain a contact if she comes. Her website itself is stunning, and really helped me think about being more creative and illustrative with my own one. Below you can see from some of the printscreen's from her Blog how Gemma describes herself.
Max Lang
Max Lang is a very talented director and story artist. Winning a BAFTA and nominated for an Oscar for a Room on the broom, it's a long shot that he will come. However if he does it would be hugely beneficial to everyone. Some of my favourites he has worked on is The Gruffalo. I like the British animation focus that he creates and there is something charming about all his pieces.
https://www.studioaka.co.uk/Artists/maxlang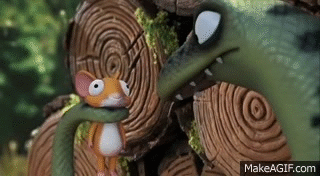 Magic Light pictures
http://www.magiclightpictures.com
I also invited Magic Light Pictures, a studio which no one had invited yet on the sheet. I really love the work Magic light Pictures work on. The Roahl Dahl revolting rhymes they had worked on over Christmas was so beautiful and hilarious! I wanted to invite them as they create magical pieces which inspire me and create masterful character animation.
Izzy burton – Blue Zoo
I had intended to invite Izzy Butron to degree show after being in contact with her during my Portfolio unit. She is a concept artist at Blue Zoo, and creates beautiful masterpieces that show great understanding in colour and composition. I wanted to invite her to extend my contact however someone had already her on the sheet! I am glad that there is a variety of people everyone contributed to put on.